Welcome to Populous: Reincarnated!
The Reincarnation of the Populous: The Beginning community, home of a variety of Populous related downloads, information, and people. Join hundreds of others in online battles and play new original worlds using the Populous Reincarnated Matchmaker.
New Players Start Here!
Recent Updates:
5/24/2017 - Matchmaker 2.1.0.1 Released
5/16/2017 - lootOff Skin Released
5/16/2017 - Åsgard Worlds II ver. 1.4 Released
2/28/2017 - PopMod.tk Skin Released
2/14/2017 - Shaman Arena leagues started!

Tuesday February 14, 2017 | by TheGabber
Shaman Arena leagues have started!
Play 10 Ranked Arena matches (2v2 or 4 players FFA) and your rank will be unlocked for the leagues table.
So get your ally and battle 2 other players and make sure you're the last shaman standing!
Slay 'em all!

Monday December 19, 2016 | by IncaWarrior
Winning T-Shirt Selected
Congratulations to Pigeon_Magnet_Tas for his design and thanks to everyone who submitted entries. We're still open to other designs and if you send us one we release, we'll send you one!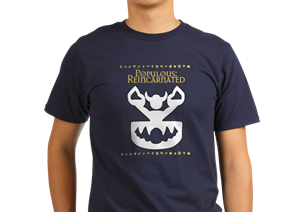 Bonus
We also have a second design created by KingOfSpies featuring the shaman.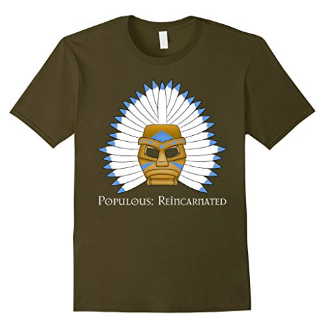 Wow! Where can I get one?
T-Shirts are available for $23.99 at the PopRe CafePress Store which ships across the world. We also have a limited selection available to US customers only (sorry others!) at Amazon for only $10.99: FireWarrior at Amazon and Shaman at Amazon.

Wednesday August 31, 2016 | by IncaWarrior
Have you ever wanted Populous: Reincarnated T-Shirts or maybe some sort of Populous related art work on a Shirt? Well now's the time!
We will be holding a contest this month. The winner // winners will receive two free T-Shirts & tagged in the announcement for the winner here and on PopRe Facebook along with there artwork!

Rules:
You can submit as many as you would like. (Color or Black & White)
In your e-mail put your name & email address and attached artwork.
Format should be .AI or .EPS (.png or .jpg format accepted as idea)
Designs should be in portrait mode (15in x 18in)
There can be more then one winner.
Entries must be received before October 1st
Show your love for the game and submit!
Send your artwork to inca@popre.net